Welcome to the DataFEWSion Graduate Traineeship
DataFEWSion is an interdisciplinary graduate traineeship focused on research at the nexus of Food, Energy and Water Systems (FEWS). The program focuses on developing analytical skills such as data-driven decision modeling and social awareness within the complexities of the FEWS nexus, plus communication and professional skills.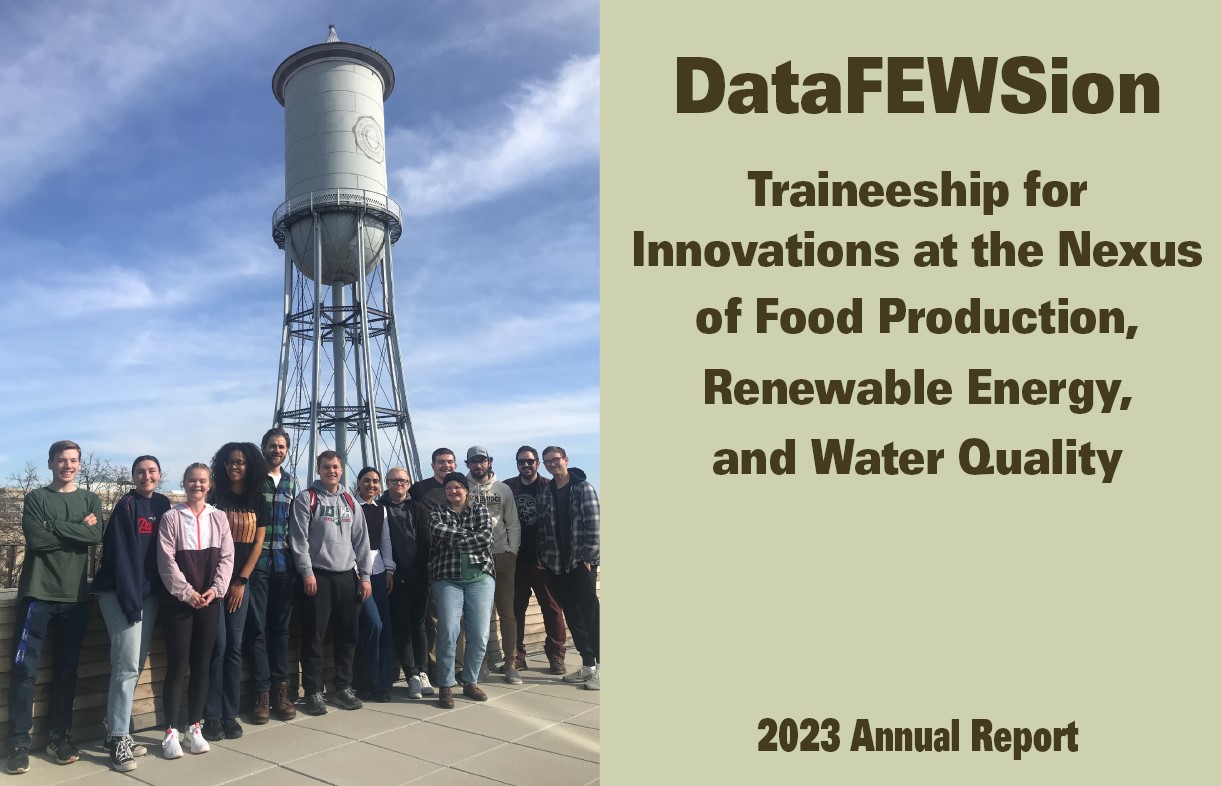 About
In the 21st century, sustainable provision of food, energy and clean water requires an understanding of the interdependence among systems as well as the motivations and incentives of farmers, industry and rural policymakers.  Iowa State University's National Science Foundation Research Traineeship — DataFEWSion — prepares MS and Ph.D. students to be emerging leaders who are equipped to address the complexities around the nexus of Food Production, Renewable Energy and Water Quality Systems (FEWS) in the Midwest.
Our Goal
The DataFEWSion's overarching theme is systems modeling and data analytics for innovations at the nexus of food production, renewable energy and water quality in the Midwest. Stakeholders such as government bodies, consumers and investors often focus on short-term fixes, while researchers tend to focus too narrowly on tractable problems with limited scope. Providing implementable solutions requires understanding the motivations and incentives of farmers, rural policymakers and other stakeholders, then formulating research studies that address their concerns.
Our Program
The DataFEWSion Traineeship includes a coursework certificate and a graduate learning community to build on your research at the FEWS nexus.
Annual Reports